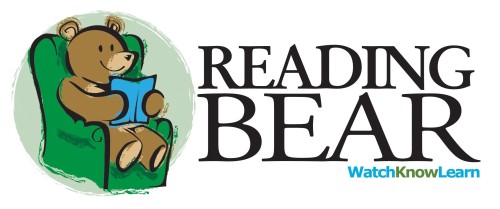 FOR IMMEDIATE RELEASE
Contact: Dr. Joe Thomas 901-484-3347
INNOVATIVE NEW WEBSITE, READING BEAR, TEACHES PHONICS AND VOCABULARY FOR FREE
Wikipedia Co-Founder's Latest Project Launches to Acclaim
MEMPHIS, TENN., OCTOBER 11, 2012 – The co-founder of Wikipedia has embarked on a new web-based project aimed at teaching children to read in a new innovative, multi-sensory, multi-media approach.
Dr. Larry Sanger has designed a new website called ReadingBear.org.  It is a free website from Sanger and the team from the education website, WatchKnowLearn.org.  The project is funded by an anonymous Memphis-area philanthropist through the non-profit Community Foundation of Northwest Mississippi.
ReadingBear.org takes a phonics approach to teaching children to read.  The site features more than 100 phonics principles. More than 1,200 words are pronounced at four speeds, each illustrated with a picture.  Each word is also used in a sentence illustrated by a video. The words are displayed "karaoke" style—individual letters flash at the moment that the corresponding sounds are spoken.
Readingbear.org's word lists were drawn from exercises from Rudolph Flesch's classic Why Johnny Can't Read. Veteran phonics teacher Don Potter declared these exercises "have proven highly effective with all kinds of students, even those who had failed with high-dollar dyslexia methods."
Distinguished reading researcher, Dr. Timothy Shanahan praised Readingbear.org's reading approach and its colorful features. "It sounds words out for the children, showing them graphically how the sounds match the letters (try to do that with a workbook)," said Shanahan.
Reading Bear is free to users and requires no registration.