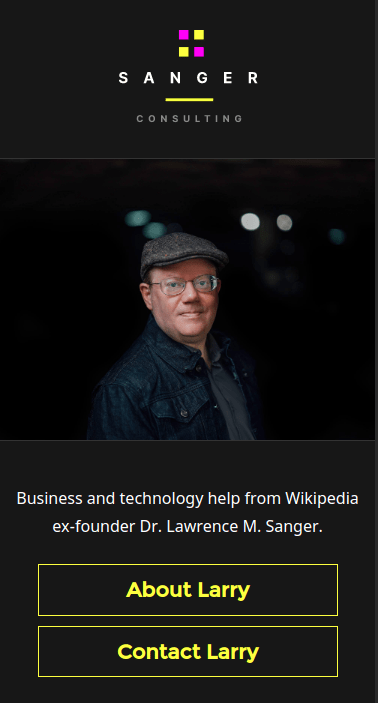 I'm announcing an Internet consulting business. Learn more at a new website:
> sanger.io <
I've consulted briefly with many companies over the years. Nobody seems disappointed.
The thing that I can do possibly better than anyone is to give a complete analytical review of your site(s) and app(s), identifying issues and areas of improvement, put in my recommended priority order to fix. I am very fast at producing pages and pages of such feedback—high density, high impact.
I am also quite interested in conceiving and architecting new websites from the ground up, something I have a lot of experience doing.
There are many different types of projects I could get interested in. Generally speaking, I accept jobs that I think will potentially have an important benefit to humanity. Life is too short for anything else.