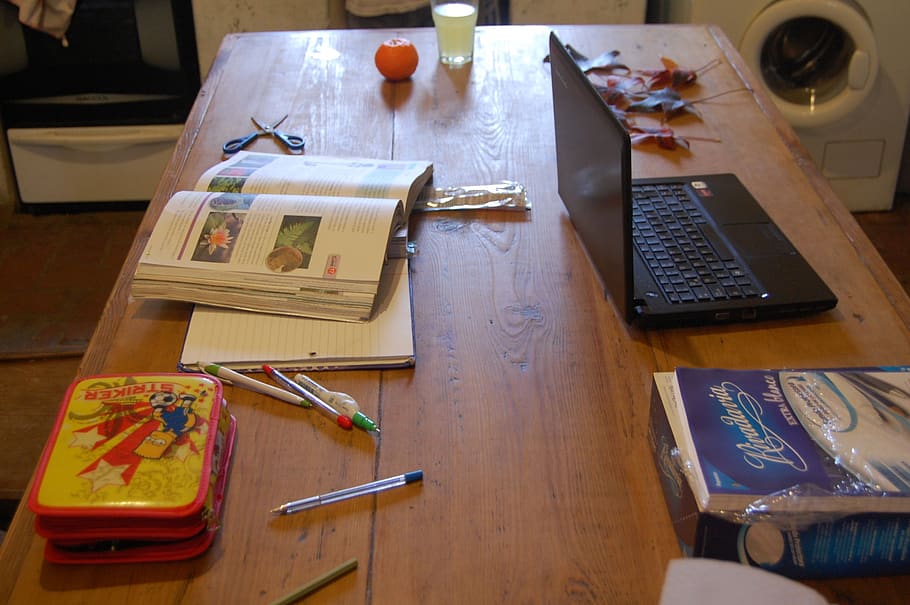 1/ Be kind; be gentle; listen to your kids. You now have the opportunity to let them learn in a way that really gets them into learning. This is wonderful, and it is why homeschooled kids do so well. Don't be harsh.
2/ Start foreign languages early. You aren't well-educated (sorry) if you don't know a foreign language. This teaches not just another language, but deep principles of grammar, geography, and foreign cultures. Important. If you don't know one, learn with them. Duolingo is cool.
3/ Don't be anti-intellectual; knowledge is incredibly important. The classics are classics for a reason. Read them to and with your kids if you've never read them yourself (I read many kids' classics for the first time when homeschooling).
4/ If something (like a textbook) isn't working for your kid, don't blame the kid. Switch. Obviously, use your judgment. Don't avoid math, e.g., because your kid doesn't like any math. But find the best math program for your kid. This seems to be very personal, and that's OK.
5/ Ignore those who tell you that it's OK to just let your kids do absolutely whatever they want. That's a terrible idea. Children need direction. Some need a lot; some thrive on only a little. But you should set standards and expectations in all cases.
Learning is the goal IMO.
6/ Do hard things. Seriously consider studying Latin. No, really. I learned a fair bit of it myself with mine. It's hugely beneficial. Whether or not you're a believer, read the Bible all the way through. Gently push your kids (not too young!). Cheerfully set high expectations.
7/ You will have to do preparation, not to lecture (who lectures to their homeschooled kids?), but choosing new books, making schedules, changing plans when they don't work, etc., etc. Planning ahead helps a lot, really. The more organized you can be in your planning, the better.
8/ Take special time for things your kids particularly like. If they're inspired by computers, give them time to program. If they love art, give them time for art. Etc. Work it into your routine and watch them blossom.
9/ Don't worry about the "socialization" thing. Homeschooled kids are generally nice and well-behaved. There are many opportunities for them to (safely!) interact with other kids, at church, YMCA, Scouts, clubs, library meetings, etc.
10/ At younger ages (6-9?), my view is that kids don't really need to study all day long. They can greatly benefit from free time and will use it in productive ways…unless they have bad gaming habits or whatever. (Stop them!) As they get older they'll need to put in more hours.
11/ Small kids (ages 0-8 or so) need something close to constant attention in order to get through the work you have planned. This won't last forever. They in particular benefit from careful planning and the little things like gold stars.
12/ There are bazillions of great educational apps. Find the best (keep looking), use them, and use YouTube educational videos intelligently, but don't let your kids get hooked on a handheld. Don't let them have the code to unlock it. Change the code if they find it out.
13/ You can do this. You're going to be learning alongside them. If you're working with kids below the high school level, the material is not hard. You can (and should) read the text to them when they're young, and explain things, and find maps and videos to supplement, etc.
14/ Older kids need lectures to go with their literature, history, science, etc., because the material is becoming more systematic and in-depth. If they're working at the upper high school level, check out The Great Courses and The Great Courses Plus; also YouTube and Amazon.
15/ When you're starting out, you're going to have to think about some deep, philosophical questions, about the purpose of education. I think the purpose is to get kids to understand the world, especially the human world, in depth and breadth. Think it over. It will matter.
Bonus:
16/ One way to start:
List the subjects you want your kids to study.
For each subject, search online for homeschool curricula. Take notes, compare, and try the one that seems best. I'd avoid canned curricula in which all the choices are made for you.
Purchase/check out.
Make a study schedule or lists of subjects each day of the week. Which works? See!
But it can be a good idea to set goals (e.g., ch. 1 by Apr. 25, etc.). Adjust.
Make an quiet place for study.
Enforce rules gently or your plans will be sure to fall apart.
Dive in!